The Happy Birthday Call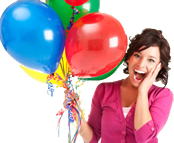 Keep Your Clients Forever!
We call your clients on their birthdays and sing a Happy Birthday song
to them including their name and a personalized message from you.
Click here and listen to a sample birthday call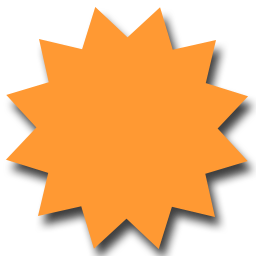 or Call today for more information at 800-222-8170
Testimonials
"I think The Birthday Call is the best ever!

I have been using Tag for 5 years and maybe when the client comes in they rember to say thanks for the card.

The Birthday Call, half of my clients call me back and thank me for remembering them.

I wish I had discovered them 5 years ago!

Jaye's company does a terrific job.

I would recommend them to everyone!"

Kathryn Suter
Allstate Agent Sarasota, Florida

"I wanted to let everyone know that I have been using a service generating happy birthday calls to our customers instead of sending birthday cards.

We have been doing this for a few months. It is relatively inexpensive, actually it is cheaper than postage and less time consuming.

We have had a number of our customers calling us thanking us for the birthday calls. Some of them think we were actually singing to them.

If you are interested in giving that extra personal touch give Jaye Sandu a call at 937-458-6362. Visit his website at The Happy Birthday Call.

When you call him mention my name and he will give you a 30 day free trial.

Thanks, Deb."

Debora Sigler
Allstate Insurance
Hellertown, Pennsyvania

The response has been great.

"We have been working with Jaye and using the Birthday Calls for about a year in both of our offices.

The response has been great. Customers have been calling us and thanking us for the call. We had a few customers tell us we were the only one to remember.

Other comments we received were: we like this better than the cards, it means a lot to me that you took the time to sing happy birthday to me, we had a few customers say they heard me singing.

The birthday list is easy to download from eagent."

Ralph Heffley
Allstate Agent
Hellertown, Pennsyvania

I will always be your customer.

"Hey Jaye,

I tried your service because I thought that it would be something cool to do for my customers. It was my intent to only keep this service if my customers contacted me with appreciation for the calls.

I have been using your service for less than 2 months and can honestly say that I have received positive customer feedback at least once per week (which is more than I anticipated)!

Thank you for singing to my customers Jaye and let me tell you the same thing that one of my customers, (who received your call) told me... 'I will always be your customer'."

Michael Weaver
Allstate Agent
Waldorf, Maryland

Customer waited in line just to thank me!

"Hello Mark:

I had one customer wait in line in our office to make a point of thanking me. Yesterday ran into his wife in town and she also said it meant a lot.

Thanks!

Casey"

Casey McCormick
Farm Bureau Financial Services
Saint Francis, Kansas

I love this service!

"Hi Jaye!

Thanks for promoting your service with such vigor – it is what got me to try it.

I love this service!

My insureds love this call on their birthdays and many of them have called or stopped in to report how much they enjoyed it. I have never even received a thank you for sending out the birthday cards in the past. It is also quite a bit cheaper than purchasing the cards, addressing them and putting on a stamp.

Thanks for a great new way for us to 'touch' our clients.

Sincerely,

Carrie Helgeson"

Carrie Helgeson
Farm Bureau Financial Services
Jordan, Minnesota

I Absolutely, Positively, Love the Birthday Calls My Clients Are Receiving From Your Company!

"Jaye, I absolutely, positively, love the birthday calls my clients are receiving from your company, on our behalf, wishing them a Happy Birthday.

I'm receiving calls from everyone that has received a Birthday call, and they are laughing, and excited, and thanking me for calling them to wish them a Happy Birthday.

They truly think it is my office calling them. No one has asked yet if it was us, they just talk about how cute it is, and how we all really get into the song by the end of it.


Funny thing is, in the past, I never received a phone call from anyone thanking me for their birthday postcard, and I had been sending them out for 11 years.

Thanks again for this spectacular program."

Cheryl Botkin
SF Agent
Wichita Falls, Texas

Amazed how easy this whole process has been!

"Jaye: I just recorded the message and I think we are now all set.

I am just amazed how easy this whole process has been.

You guys have really done your homework.

I can't wait for the calls to go out.

Take care and have a great weekend."

Tom Long
SF Agent
Newport News, Virginia

Saved Several Thousand Dollars a Year in Saved Postage, Card Stock, and Wages!

"I met Jaye and the Happy Birthday service at the NAIFA show in Seattle. When I came back we switched to the Happy Birthday Calls and our clients love it.

It makes my day when they thank me for us remembering their birthday.

These calls are unique and I feel, set us apart from the competition. Last but not least I feel we have saved several thousand dollars a year in saved postage, card stock, and wages in using this system vs. mailing out birthday cards.

My customers positive reaction and comments have made our agency a fan of the Happy Birthday calls and we are now using it and looking to expand the use every day. Once you use it you will become a fan too."

Jeff Biggs, LUTCF
Farm Bureau Financial Services
Topeka, Kansas

It says so much more than a greeting card!

"Jaye, we are delighted with the program, the first month we have received numerous calls raving about the greeting.

I think it says so much more than a greeting card and it does reinforce the relationship.

Thanks for making this available to my clients."

Terry Cropp
SF Agent
Tucson, Arizona

Our Phones are Ringing Off The Hook!

"Everything is going So well. The customers love the birthday calls and our phones rang off the hook with the Christmas calls!

Thanks."

Jerry Unger
Allstate Insurance Company
Bunnell, Florida

The Birthday Call has generated new business for Me!

"Jaye, Thank you so much for coming up with this birthday call idea!

I have only used it for a month or so, and I have had many, many calls from happy customers.

I have to say that I really did not intend to use this to drive business as I really just wanted to touch our customers on a regular basis for no other reason than to say happy birthday.

The byproduct of course, is that you do end up with leads and referrals even if that was not the intent. I recently had a phone call from a customer who said that they loved the birthday call and it reminded them that I had been sending them State Farm Mutual Fund information.

Her husband just left his company and is looking to move his retirement funds to someone new so she asked me to send her information on what we can offer!"

Dan Bantham
SF Agent
Merrimack, New Hampshire

I received 3 calls in 1 day to thank me for the birthday song!

"Jaye,

We continue to get lots of good feedback from the birthday calls.

Just today I was covering the office briefly by myself while my team was at a lunch meeting and I received 3 calls to thank me for the birthday song greeting.

This has been a very positive way to touch base with our clients and let them know that we are thinking of them."<

Jeff Davis
SF Agent
Kettering, Ohio

My customers love the birthday calls!

"

This is an 'oh wow' thing.



My customers love the birthday calls! They call, email and even stop in just to thank us for calling them on their birthday. It is more effective than emails, cheaper than mailing cards and is completely automatic. But most of all my customers are wowed by what we did! Because I love the birthday calls and my customers love it, I am happy to pass along this endorsement.

It's inexpensive, easy, effective,

AND

sets you apart from your competitors. Since you get a free 30 day trial see for yourself how well it works."

Chris Payne
Allstate Agent
Stafford, Virginia

I love your service!

"Dave,

I love your service!

The response from customers is great - even better than when I call them personally myself. To have each call personalized, and as an agent being able to have a process that I can 'set and forget' is powerful.

A secondary benefit has been another opportunity to scrub my customer phone numbers with latest information, as I can see any b-day calls that did not connect.

As my BOB continues to grow it's getting harder to make these personalized calls every day for birthdays, but for them to hear my voice in a festive b-day recording seems to have provided some much needed relationship building with new and old customers alike.

Thanks for a great tool."

Taurus T. Bennett
Allstate Agency Owner
Serving entire states of Alabama and Tennessee

Looks like those birthday calls are working!

"Hi Jaye,

Looks like the birthday calls are working! Here is what one of our clients said:

Rosemary called to say that she is 'extremely grateful for the birthday call today' and that she would like everyone in the office to know this is precisely why she has stuck with us all these years.

She went on to say that it truly made her day."

Tom DeBerry
Jon Lambros, SSA
SF Agent
Tucson, Arizona

Much More Cost Effective Than Sending Out Birthday Cards!

"Jaye,

We are getting some great feedback from our clients and they actually think it's us!

That's the funny part.

The Birthday call is much more cost effective than sending out Birthday Cards.

Thanks Jaye!"

Cindy Ferrara
SF Agent
Daytona Beach, Florida

Love, Love, Love This Service!

"A couple of years ago, I learned about 'The Birthday Call' program.

Our office LOVES this service, and more importantly, our patients love it even more.

We used to send costly cards out in envelopes with a news sheet about 'This day in history' that shared current events of the day the patient was born.

The response was uneventful.

When we started 'The Birthday Call' service we started getting phone calls back from so many patients about how much they loved getting the call with 'us' singing 'Happy Birthday'

Love, Love, Love this service!"

Dr. Vimala Vontela, DDS
Ranielle Brazell
Manteca, California

Most Memorable Birthday Wish EVER!

"I have used the happy birthday call for 3 months now and LOVE the Birthday calls they make to my clients!

Our customers say it is the most memorable birthday wish they have gotten in a long time!"

Dave Jackson
SF Agent
Gilbert, Arizona

Given my office a distinctive advantage in building loyalty!

"Jaye:

Thanks for contacting me about your birthday calling service. The clients love it and when they let us know about it, my whole office gets energized!

I really appreciate the personal and professional service you give and I'm grateful to be free from the never ending signing, folding, and mailing of birthday cards.

Now I look forward to finding out how many birthday calls will be going out each week.

You've truly given my office a distinctive advantage in building loyalty from my clients."

Tim Lambros
SF Agent
Tucson, Arizona

The best birthday wish she had ever gotten!

"I had a policy holder drop off a dozen donuts and a thank you card for the call.

She told my team member it was the best birthday wish she had ever gotten."

Bob Jennings
SF Agent
Austin, Texas

Saved Us Tons on Postage, Cards, and Staff Time!

"Patients are always surprised and love being sung to on their birthday.

Best part is they don't know that our staff can't actually carry a tune!

TheHappyBirthdayCall.com has saved us tons on postage, cards, and staff time.

The service pays for itself in patient re-starts and or referrals just because it shows we care and keeps us in the back of their mind.

Thank you!!!"

Jonathan Woodward, DC
Woodward Chiropractic
Dallas, Texas

Response from the customers is overwhelming!

"The 'Happy Birthday Call' has become a fun and easy way for us to give our customers something extra.

The maintenance for this process is minimal, but the response from the customers is overwhelmingly positive!

We feel that the 'Happy Birthday Call' has become a part of our office's tradition of excellent service!"

Greg Duryea
Farm Bureau Financial Services
Ord, Nebraska

A Very Good Investment!

"Who doesn't like to be remembered on their birthday?

We feel our clients should always be appreciated and one of the ways we found works extremely well is The Happy Birthday Call.

We have had very positive response from our people. They are excited that we remembered them.

The phone call is fun and brings a happy feeling to all who hear it.

I have several clients who have 'saved' the message and played it for friends and family.

We are very impressed with The Happy Birthday Call! For us, it has been a very good investment!!"

Jody and Cathy Englund
Farm Bureau Financial Services
Alexandria, Minnesota

An amazing way to stand out from the crowd!

"The birthday call service Jaye offers is an amazing way to stand out from the crowd and show your customers you are thinking about them.

Everyone sends cards and emails, I sing to them (well not me, but it's probably better that way).

I have only been using the service for three months and the number of thank you calls I have received is just amazing.

My customers are genuinely happy and surprised to have heard from me - and it wasn't a sales call!

The Birthday call is so easy to use and the service is a great price for a great return - happy customers.

I can't recommend this service highly enough!"

Russ Levinton
SF Agent
Charlotte, North Carolina

Clients are Calling Us or Dropping in Just Because of The Birthday Calls!

"Hi Jaye,

Just wanted to let you know that we get several calls or people dropping in just to thank us for the Happy Birthday call!"

Julie Buell
SF Agent
Raymore, Missouri

Saved My Marriage!

"Jaye,

Just wanted to tell you a funny story about the B-Day Calls...

My wife's birthday was this last Monday and we have a newborn in the house (5 weeks old) and got really hectic and busy on the way out the door. So, naturally I forgot to tell her Happy B-Day, woops ;-)

She got the call about an hour later, I never told her we were doing this, so it worked out to where she thought I did it on purpose to make up for it slipping my mind. It worked awesome and reminded me to tell her and was a great success.

Also, I get lots of calls, especially from clients I don't know and never talk to, saying thanks so much and how COOL it was for us to do that!!!

Thanks sir."

Ryan "Mo" Mohwinkle
SF Agent
Topeka, Kansas

So Pleased, Very Positive Feedback!

"Jaye,

We just started the service a month ago but so far I'm very pleased.

We have received several phone calls from customers saying how much they appreciated the call.

Very positive feedback!"

Janis Martin
SF Agent
Round Rock, Texas

Automatically & Effectively Retains Clients and Gives Tremendous Response Because It's So Unique!

"I've been using the Happy Birthday Call now for over a year, and the response has been tremendous.

During my 30-year career with SF, we moved from producing/mailing our own birthday cards, to allowing the company to produce and mail the same.

I can imagine our policyholders were bored receiving these cards, and I needed something new and different.

From day one, we've continued to receive calls each week from our clients, thanking us. They even assume that we are the ones singing! (they've obviously never heard me sing).

Once we learned what was needed to set up Prospector Plus, the system is very simple and works great. Highly recommend this tool as an effective method to retain clients."

Dave Hart
SF Agent
Arcadia, California

Folks really believe me when I say I appreciate their business and relationship.

"When I started as an agent 12 years ago, I called every policyholder and wished them happy birthday. As my business grew, a team member or I would call and wish all policyholders Happy Birthday. Even though I always sent a card, the phone call was just a little something special to do. Over time and for no apparent reason, I stopped making the calls. Last month I started using The Happy Birthday Call, you would not believe how thankful folks are that I have taken the extra time to make the call via The Happy Birthday Call. Folks really believe me when I say I appreciate their business and relationship."

Andy Thomas
SF Agent
Warner Robins, Georgia

Our Patients Are So Happy That They Are Crying!

"Hi Jaye,

We just got one of many calls thanking us. This last patient started crying she was so grateful. Can you call again and speak to Susie about having a patient come in."

The patient that cried said she had forgotten about us and said she needed to come in. Susie did NOT want to push the issue feeling embarrassed.

Dr. Chris Wilkerson
Carson, California

Can't Believe You Guys Called Our Client in Hawaii!

"I just spoke to our customer that we caught with the Birthday Call in Hawaii. He said he was sitting around the pool at their Hawaiian Hotel, gathering up to get ready to go out to eat, and his cell phone rang.

It was his agent, Bob Scott, and all of us girls singing Happy Birthday to him... He said he had such a big smile on his face that his wife kept asking, 'who is that?'

When he hung up, he told her, 'that was Bob & the girls calling to sing Happy Birthday to me.... Is that awesome or what?!!'

He said, 'the cool thing was that I was away on vacation for my birthday... But calling me on my cell phone while I was in Hawaii? Wow....That made my day!'"

Thanks for helping keep our clients forever.

Anne Marie & Bob Scott
SF Agent
Maize, Kansas

You Made Me Stand Out & Distinguish Myself!

"Just wanted to say thanks for all you do. The birthday calls have gone over very well with my clients. In the first month of trying it, approximately 10% of the people called us to say thank you.

But, most important to me, they said, 'they have never gotten a call like that before' or 'my previous agent never did anything like that'. It has been a pleasure talking with you. Good luck and Thank you."

Rob Stewart
SF Agent
Littleton, Colorado

We Were Struggling To Stay In Contact With Clients, Not Anymore!

"Jaye,

Our business was struggling trying to send our clients birthday cards.

We have a large client base and it is hard to send them out on time and keep track. With the Birthday call, it is all automated so once I load my list, I don't have to do anything further.

Our clients absolutely love it also.

I am getting more comments about it than I ever would have with a card. One client even wondered if we had many clients because she could not believe that we have time to call everyone."

Tony Mauro "The Tax Doctor"
Des Moines, Iowa

Wow! What A Great Service for a Great Price

"I am getting a fabulous response to birthday calls. Thanks so much."

Lauri Thompson
SF Agent
Kountze, Texas

Results: Good Will and Over $2000!

I have made over $2000 that I know of directly because of the Birthday calls and of course how much good will I have garnered is immeasurable.

I know of another $2000 to $10,000 that is likely to be coming my way early next year because of the Happy Birthday calls you are making for me!

Kevin G Gleim, LUTCF, FICF
Financial Associate
Pacific Northwest Region

My whole family loved it

I had an opportunity to speak with some of our patients in regards to their comments on receiving the call and those I did speak with had very good comments such as:

"It was great that you all remembered",

"it was very cute"

"My whole family loved it"

"Loved it, it is something new"

"It was beautiful and on a Sunday too"

"I liked it a lot and would like to see it continue"

As I mentioned in my last email some of our staff mentioned that they too received positive feedback and I reminded them to forward any comment they receive. Thank you very much for your assistance and if you should have any questions please feel free to call. Take care.

Warmest Regards,
Kimmella Collins
Executive Assistant to the COO

This Is So Much Less Expensive Than Sending Birthday Cards With 100% More Effectiveness!

"The Birthday Call has been a fantastic addition to my client communications. The response from clients is very favorable, I often get calls the next morning telling me how much fun it was and how they shared it with family and friends. In addition, it is less expensive than sending birthday cards with way more effectiveness."

Mitchell R. Owen, CLU, CFP
Owen Wealth & Retirement Strategies*
Financial Advisor, Eagle Strategies LLC
Agent, New York Life Insurance Company


Any successful business knows the importance of client retention. In today´s world, each consumer has limitless options at their fingertips. So how does a business hold their attention? ABC Voice has an answer - The Happy Birthday Call.

This automated product places calls to customers once a year to wish them a Happy Birthday. As a neighborhood business, Jackson Hewitt franchises appreciate how a personal touch like this can help their clients coming back year after year.

ABC Voice gives Jackson Hewitt offices the ability to record the happy birthday message or song, writing their own message if they choose and even utilizing their own staff, which further enhances the personalized touch of the message and drives home the message that Jackson Hewitt truly is the "nationally branded, neighborhood tax preparer."

Franchises who have utilized this unique marketing strategy have been more than pleased with the results they have generated. The service gives offices an edge over the competition and provides a means of "touching" clients any time of year.

"The happy birthday calls created quite a buzz around here," said franchise owner, Kay Greenspan. "I have people tell me that they save it to voice mail and play it back when they need a smile. They have said we are the only people that remembered them on their birthday...We also did a Happy New Year message that was equally popular."

Robert Ovalle, Los Angeles Market Area Manager had a similar story, "I receive about 15 to 20 phone calls a month saying, ´Thank you so much for the birthday call, you are the only one that remembered. I will see you during tax season´ or ´Thank you, I appreciate your remembering, see you in April.´"

Consider adding this cost-efficient and effective client touch-point to your marketing plans for 2012.

Jackson Hewitt Newsletter
October 2011

It's So Easy and Inexpensive That the Birthday Calls Are A Part of Our Business Plan

"We love using the Happy Birthday Calls for our clients. The first month we started using the service we had about 30% of the clients call us back to just say Thanks. We often hear them say that 'we made their day', or that 'we brought a smile to their face'.

It is truly appreciated by all and we never had this type of response with any direct mailing of Birthday or Holiday Cards.

We have been using the service for almost a year now and even introduced the Merry Christmas call this past December.

The Happy Birthday Call is now part of our written business plan. It is so easy and inexpensive to touch our clients on their special day. Good job guys!"

Tim Reese
President Club´s Winner
Senior Financial Consultant
U.S. Bancorp Investments, Inc
Miamisburg, Ohio 45459

I even got a thank you card in the mail!

"We have had very positive results many clients calling saying how much they love it and even got a thank you card in the mail. We have actually heard from several people that we had been trying to get in touch without any luck. So far so good. Thanks!"

John Milo
President Club's Winner
Senior Financial Consultant
U.S. Bancorp Investments, Inc
Springboro, OH 45066

We love the birthday call!

"For the first year our office was open we sent birthday cards each month and had only 2 people respond to our gesture. Within the first 2 months with the birthday call we had 9 people thank us for it. We´ve been pleasantly surprised how many of our policy holders will stop in just to say it! Not only is this approach being more appreciated, it saves our office time and money. We were spending over a dollar per post card and hours a month writing them. Now we spend about 30-45 minutes typing up the list and emailing it to Scott @ Versicom. And our cost has been cut in half! We love the birthday call!"

Rachel Crocker / Mike Devine
Licensed Team Member
SF Agent
Wasilla, Arkansas

The responses from our patients have been phenomenal!

The responses from our patients have been phenomenal! We highly recommend the birthday calls to others.

Dr. Armstrong
Troy, Ohio

One of The Best and Easiest Services To Use!

"Jaye,

We have had so many patients tell us how much they love getting their birthday greeting.

Most all of them even think it is us doing the singing. They also love seeing 'birthday greeting' on the caller id.

This is one of the best and easiest practice promotion gigs we have ever done.

Thanks so much!"

Dr. Mitch Conditt DDS
Cosmetic & Restorative Dentistry
Fort Worth, Texas

The birthday calls have been AWESOME! My patients love it.

The birthday calls have been AWESOME! My patients love it. We even have had patients so excited they save the call to share with their friends. The response has really been great and a lot of fun. I will never send a birthday card again. Thank you so much for this unique way to say happy birthday.

Dr. James Bergtold
Naples, Florida

Increased My Retention

Happy Birthday Calls has increased my retention and is much easier than writing and mailing birthday cards.

Ryan Ford
Farmer's Insurance
Ryan Ford Agency
Hurst, Texas

Wow! I Was Not Expecting This Kind Of Response!

"Jaye,

I wasn't looking for a big WOW! response to the 'Happy Birthday Call.'

Just something to remind clients in a cheerful way that we remember and care about them, when we're not doing their taxes, when they don't want to even THINK about taxes.

For most clients, 'Happy Birthday Call' filled the bill. I love the concept!

Several clients cheerfully mentioned your call.

One very elderly and dignified woman who lost her husband last year called my wife to thank us for remembering her. Yours was the only birthday call she received.

Much younger clients who brought it up called it 'cool!'"

Don Bliss
Tax Office
Seattle, Washington

The greatest thing we can do for our customers is let them know we are thinking about them.

The Birthday Calls are a big hit with my customers. So many of them call me to say thanks for remembering. They even thought I was singing the song to them. This is a great thing and I want to utilize this for my insurance business as well. The greatest thing we can do for our customers is let them know we are thinking about them.

Barbara D. Williams
Jackson Hewitt
Maryland

Delivers The Personal Touch To Our Patients That They Love!

"Our office is always in search of ways to deliver a more personal touch to our patients. After hearing about the happy birthday call we decided to try the 30 day free trail.

It was very simple to set up for the free trail. During the 30 day trail we had patients call us and say, 'Thank You', for the Birthday phone call.

So with great feed back from our patients during the trial, it was a simple decision to do this for all of our patients. Our patients love the Happy Birthday phone call.

They call us to say, 'Thanks, you made my day. You´re the only one to call today, Thanks!', and ,'I´m saving this message so I can play this back to my friends and family.'

We decided this was a far more personal touch than the Birthday postcard that everyone already does."

Dr. Catherine Forster
D.D.S & Team
Canton, Ohio

Your Clients Are Starving For Your Attention & Want You To Recognize Them!

"Talked to Danielle and she said to email you about the Customer who got a birthday call when he was thinking about suicide. He thought no one cared and was going to end it when he got the call. He called me and said he was so happy that some one cared about him."

Audrey Murray
Jackson Hewitt
Charleston, South Carolina

Your Product Is Awesome!

"Jaye,

Your product is awesome, I've been telling all my buds!!!!!!!"

Dr. Dewaine Everett
Everett Health
Sebring, Ohio

She Listened To It Five Times!

"Jaye,

It's only been a few weeks. But, my clients love the Birthday Call. I am so glad that I am using your services.

One client just called me now. She listened to the call five times. She wanted to know if there was any way to replay it later for her friend.

Is there any way to do that after the client has already listened to the message?

Thanks again."

John Berger
LaSalle St. Securities
New Lenox, Illinois
Why It Will Work For You
There are five different reasons why customers leave.
68% Switch because of merchant indifference
14% Switch due to product or service dissatisfaction
9% Switch due to price or a better product
5% Switch to a friend's preferred merchant
3% Move Away

Do you want your customers leaving because they don't think you care?
Each one of your customers will tell 8 to 12 of their friends and family members when they receive bad service and 5 to 8 for good service. The Happy Birthday call is a proven way to make your customers smile and let them know you are not indifferent.
Imagine that your happy customers tell 5 to 8 of their friends and those friends tell 5 to 8 of their friends. That's right, 80% of all purchases are not based on full-page newspaper ads or television, but rather on word-of-mouth.


People Love It!

Here's a home grown dramatization we made for a show in San Francisco to let people know what the Happy Birthday Call has been doing for our clients.

"I love hearing the success stories from my clients."

- Jaye